Good News Broadcasting & Multimedia, Inc
Prayer Warriors 365 Series

Power of the Tongue and God's Word.
Word is in you and the Word is near you. 
The tongue has the power of life and death and we are held accountable for every word we have spoken. So, to begin we confess with our mouth our proclamation of faith in God.  As we journey with the Lord we abide (live) in His Word, and our prayers avail much.
Words are given to us by the Holy Spirit. Jesus' words we proclaim are Spirit and life. 
Resources For This Message
You will be provided a copy of the SlideDeck of the PowerPoint presentation each week in PDF format. The following is the Slide Deck for this week (Click Title below to Download):
002 RPoP – The Word
PW365 Guidelines (Spiritual Keys)
This 2021 version is presented along with the Celebrate Recovery Participant guides 1 through 4 available at https://amzn.to/3gbFTOg
Groups and LIVE Meetings 
We are currently holding the following meetings online:
Prayer Warriors 365 Step Study online meetings to be arranged.
Please email us @ contact@prayerwarriors365.com , if you are interested in joining these or upcoming meetings and events.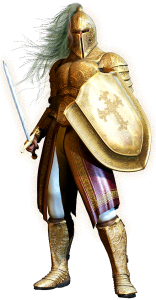 The Prayer:
Prayers that are available for your use.  We suggest that you make them your own and learn to talk with the Lord through prayer.
Click the title for your copy
We GIVE because our Father first GAVE to us, His only begotten Son, Jesus Christ. Our growing global ministry GIVES of our Time, our Talents, and our Treasures to serve you and others freely.  Our mission field is Cyberspace and to continue to expand our outreach around the world, support the teams involved, and keep up with the technology we need your financial support.

"It is the Spirit who gives life; the flesh profits nothing. The words that I speak to you are spirit, and they are life. "
John 6:63