Good News Broadcasting & Multimedia, Inc
Prayer Warriors 365 Series

Welcome to Prayer Warriors 365 – Restoration & Power of Prayer 2021 version. Armor Up! It is a one-day-at-a-time personal journey of change and freedom through ongoing prayer and restoration. You will experience a change of perspective, a renewal of the mind, as you overcome challenges and obstacles in every area of life.
On the journey, you will experience God's perfect, unconditional love empowering you with all you will need to find healing, deliverance, restoration, and freedom in every area of your life in all God has called you to do.
 Discover, Grow, Understand, Overcome, and Encounter a Deeper Level of Prayer 
Resources For This Message
You will be provided a copy of the SlideDeck of the PowerPoint presentation each week in PDF format. The following is the Slide Deck for this week (Click Title below to Download):
000 RPoP – The Introduction Slide Deck
This 2021 version is presented along with the Celebrate Recovery Participant guides 1 through 4 available at https://amzn.to/3gbFTOg
Groups and LIVE Meetings 
We are currently holding the following meetings online:
Prayer Warriors 365 Step Study online meetings to be arranged.
Please email us @ contact@prayerwarriors365.com , if you are interested in joining these or upcoming meetings and events.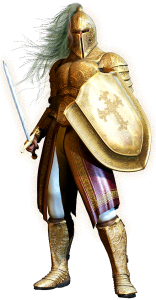 The Prayer:
Prayers that are available for your use.  We suggest that you make them your own and learn to talk with the Lord through prayer.
Click the title for your copy
We GIVE because our Father first GAVE to us, His only begotten Son, Jesus Christ. Our growing global ministry GIVES of our Time, our Talents, and our Treasures to serve you and others freely.  Our mission field is Cyberspace and to continue to expand our outreach around the world, support the teams involved, and keep up with the technology we need your financial support.

"Good, ofttimes is at enmity with the very best.
For the very best is for the good of all concerned.
Discernment comes from the power of the Holy Spirit, know Him!"
Regina M. Dick